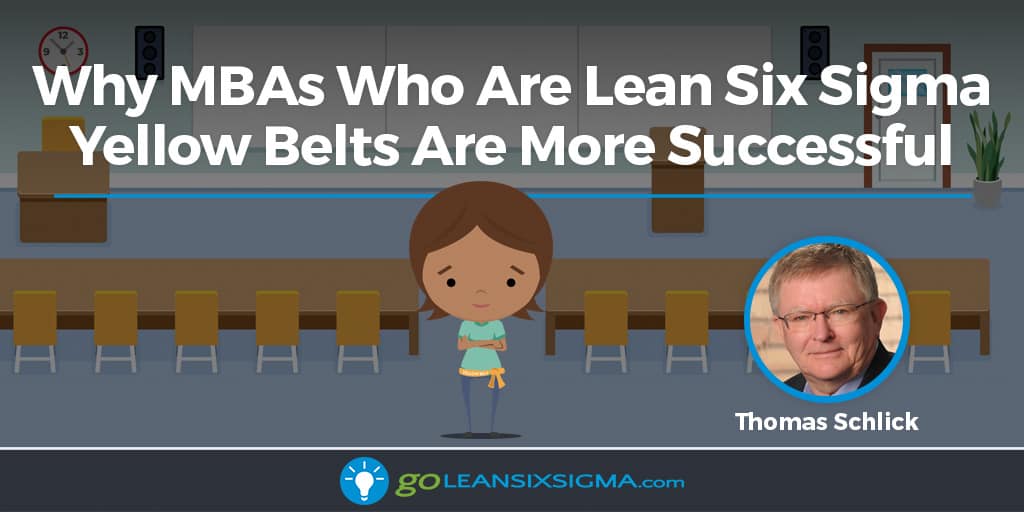 Imagine yourself in the room. The cross-functional team had just started their project review meeting. Things started out smoothly—but then deteriorated quickly into a tense exchange of thoughts and opinions. The body language clearly indicated that several team members had "dug in their heels" and were no longer actively problem-solving. They had become "solution defenders" instead.
After about an hour, the meeting ended with minimal progress on the project but big steps backward in terms of team engagement, trust and collaboration. Leaving the room, you can't help but ask yourself, "What the heck just happened"?
Sound familiar? It should. Meetings like this happen all the time—they are commonplace in many organizations. Organizations often don't know how to solve business problems. They struggle to solve issues in an efficient manner without creating "prisoners" or "victims."
Navigating the Modern Workplace
I teach Business Process Improvement to graduate students at the Hamline University School of Business. Most students work full time while getting their MBAs at night. When I open my class with this description of a typical cross-functional team meeting—as above—their eyes light up.
I can see nods of agreement from the students. It's not just that this happens routinely, it's the toll it takes on the person, leaving them drained of energy, tired of arguing, and having given up their voice just to get out of the room.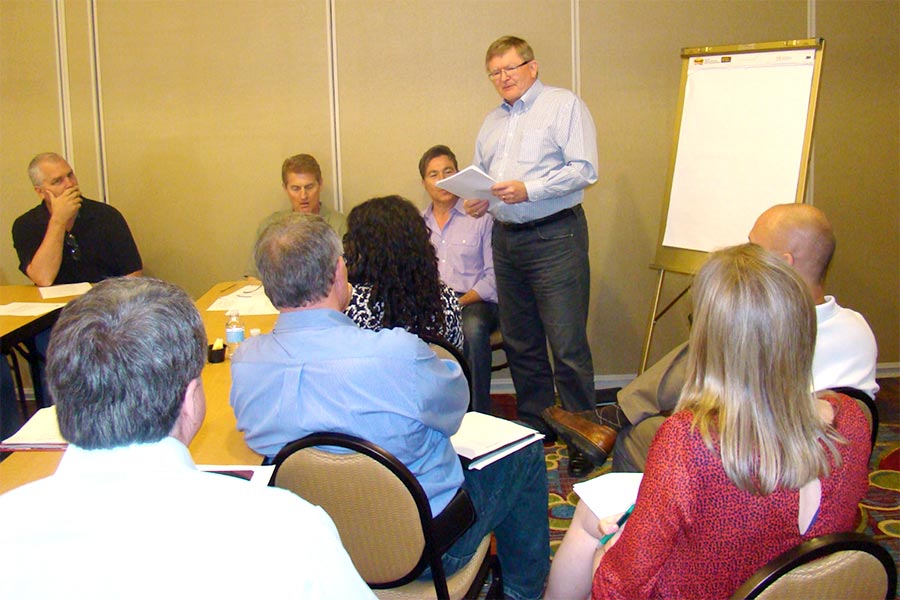 I tell them that it doesn't have to be that way! There is a way out of the woods. The key is in how the team approaches problem solving itself. Too often, people come to a project team meeting with a pet solution and then spend the bulk of the meeting defending their solution.
You've seen how this works. People stop listening and start looking for prime opportunities to jump in and repeat their solution—this time with a louder voice and a stronger tone!
Moving Past Outdated Problem-Solving Methods
Let me give you an illustration of what I mean:
How many of us have heard our boss say, "Don't bring me problems, bring me solutions!" "Problem-Solution-Defense" is the behavior that results you get with those instructions. I learned early on that this was not corporate wisdom.
Rather, I ask my teams to follow the advice of Albert Einstein who said, "If I had an hour to solve a problem, I'd spend 55 minutes thinking about the problem and 5 minutes about the solutions." In schools, and the corporate world, we teach the opposite—bring me solutions, focus on results!
"If I had an hour to solve a problem, I'd spend 55 minutes thinking about the problem and 5 minutes about the solutions."
The Value of Lean Six Sigma Training
When I tell my graduate students that there is "a way out of the woods," they become hungry for more information. Just the thought of going to work and being able to actually make their job better is appealing. In addition, they become known as good problem solvers and people who think clearly.
Their bosses recognize them as key contributors and they are more likely to get promotions. On top of that, the environment they work in becomes less "blame & shame" and more "fix & grow." In that environment, the company culture and overall employee engagement becomes positive and employee learning & development becomes a way of life rather than an add-on distraction.
Does this sound too good to be true? Actually, it's not. Not only have I personally worked in company environments where this is true, I have received feedback from many students who have been a part of such transformations when true problem solving and process improvement becomes established in their organizations.
I hear this most often when students have applied in their jobs what they have been taught in class and complement it with Yellow Belt Training and Certification. This gives them the platform for potential success. Based on this, after completing my Business Process Improvement class, I encourage the students to pursue their Yellow Belt Training and Certification.
3 New Skills Give Students the Advantage
With their Yellow Belt training completed, my students come away with three critical skills and behaviors to propel them (and their organizations) forward.
These are:
1. Courage to Step Forward
Every evolution—and every revolution—has to start somewhere. In my experience—and what I have seen through the eyes of my students—when a confident, thoughtful employee has the courage to step forward and say to leadership "this process is broken" or "the way I do my job is inefficient" the seeds of change become firmly planted.
This may seem like an easy step—but it's not! Fear of failure and fear of change are still the norm in organizations worldwide. What's fascinating is how quickly others will follow when this courageous person takes the first step!
Why is this #1 on the list? Recall the cross-functional project team meeting in the first paragraph of this article. Now picture that it's a meeting in your company and everyone has come to state and defend their preferred solutions. Everyone that is—except you!
What if you stood strong and asked the key question, "What precisely is the problem we are trying to solve?" In most meetings, where this happens for the first time, there is such a deafening silence that you could literally hear a pin drop. What if, instead of going along with the group, you sought to identify and clearly define the real problem—not just jump to a solution? That takes real courage! You can do it.
What if, instead of going along with the group, you sought to identify and clearly define the real problem—not just jump to a solution?
2. Knowledge Tools and Methods
With Yellow Belt training, my students (who also have full-time jobs) gain the knowledge and the confidence to play a pivotal role in their company's process improvement efforts. This may involve leading a project or simply playing a key role on a cross-functional team. Either way, what they bring to the party is vitally important.
Let's be clear. This person is not Superwoman. And they don't have the in-depth technical skills of a higher-level Green or Black Belt. That is perfectly okay. Why? Because it's been my experience that the vast majority of a company's "process problems" can be addressed with the knowledge and skills of a Yellow-Belt trained person. Tools such as the SIPOC, Fishbone Diagram, 5 Whys and simple Process Mapping are more than sufficient to tackle these problems.
A vast majority of a company's "process problems" can be addressed with the knowledge and skills of a Yellow-Belt trained person.
My students are comfortable using these tools. In class we go through real-life cases with real-life process problems. Gaining practical experience addressing real cases in class is critical to teaching the concepts. Students leave the classroom and return to the work world with the confidence to put their new skills to use right away.
3. Commitment to Life-long Learning
This can take many forms. Perhaps you are inclined to gain greater knowledge and competency around Lean Six Sigma and pursue a Green Belt Certification. You may be inclined to go even further and obtain a Black Belt Certification. You might also seek out cross-functional team assignments to gain exposure to other areas within your company.
And as you continue to grow and learn, you'll start asking better (and tougher) questions. You'll begin to challenge yourself and others to get better every day, every week, every year. When this happens, your organization gets more efficient, tasks are done faster, and the customer enjoys a much better experience. With that comes greater customer loyalty, improved profitability and a more engaged workforce. You and your peers can truly make a difference.
A Path to Success in the Workplace
The pace of change is accelerating and the need for new ways of thinking have never been more important. Whether on the job or in the classroom, people are challenged to perform at even higher levels. Mix in a company's short-term focus, marketplace disruptions, and a global shortage of skilled employees and the resulting dynamic in most organizations is best defined as "stressful." I saw this when I was a corporate executive. I see it now in my consulting and executive coaching work. I see it in the eyes, comments and body language of my graduate students.
At Hamline University School of Business, we recognize the need to address this dynamic and create a path for our students to be successful. We also want our students to differentiate themselves from other MBA graduates as they either enter the workforce—or seek an expanded role with their current employer.
Dynamic Combo—MBA + Lean Six Sigma Yellow Belt
Our solution was to create a new required MBA class on Business Process Improvement and partner with GoLeanSixSigma.com to enable our students to become trained and certified as Lean Six Sigma Yellow Belts. Additionally, each student has the option to continue on for Green Belt and Black Belt Certification.
The program we created is unique among all of the business schools in our region. And we will be expanding it as we add an online Business Process Improvement class to our MBA curriculum. Students who attend this class will actually walk out on their last day of class with their Lean Six Sigma Yellow Belt certification.
Preparing the next generation of leaders to not just "do better" but "think better" is vitally important. Companies will be eager to hire people who aren't afraid to challenge the status quo and who have the process improvement skills to lead cross-functional teams in solving important business problems.
I believe that people who have the skills and understand how to use the tools of process improvement have the greatest opportunity to become tomorrow's leaders. An important first step is becoming a Lean Six Sigma Yellow Belt!